The question remains; does a college degree guarantee that you will have a successful career?

As a previous College student at the California State University of Northridge in Los Angeles County, I have experienced the enormous falsehoods that society forces on its youth today of the saying that; "You won't get a good career unless you go to College or University and get a degree"
How many occupations are out there for a Communications Degree? I ask because if you ever talk to a communications major, and you ask them what they study, they respond with, "I'm a communication major with a focus in [insert some excuse here]."
47% of college graduates did not find a first job that was related to their college major, and 32% of college graduates said that they had never worked in a field related to their majors.
Despite an inability to find work in their chosen academic fields, 64% of employees say they are happy with the degree they pursued and 61% said that they still believe they can find their dream job. But as we can see, they are not working in the major they spent so much time studying for or even struggle to find a job in everyday society. Just over 1/3 of the college-educated workers wished they had picked a different college major.
How can we contribute to the economy?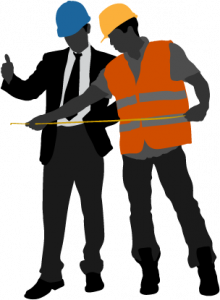 While the economy is currently thriving, there are thousands of jobs that are left unfilled because there are not enough skilled tradespeople to do them.
Let's look at the Construction Industry, for example, everyone's first impression while searching for a career is to snub their nose up at the Construction Industry due to the belief of having to either do physical labor or there is just not that much of career opportunities in the industry.
This is false. The Construction Industry has grown immensely with its technology and is high in demand for skilled tradespeople, project managers, superintendents, technology experts, etc. All in which can easily make a six-figure salary if they have the experience or build towards gaining that experience. But with so many youths going after degrees such as Communication Degrees, Creative Writing Degrees, Music Degrees, Theater Degrees, or Criminal Justice Degrees…well, this doesn't leave much left for the construction industry.
So many well-paying jobs are being unfilled and waiting for someone to fill them. When I see someone not working in this economy right now, there are two reasons… either they don't want to work, or there aren't any openings in their field of expertise and refuse to gain new knowledge in a different field. My comment to that is; if you are healthy to work then you can adapt and learn new skills — no reason to not be working when so many jobs are unfilled.
YOU ARE NEVER TOO OLD
You are never too old to learn new skills, take my mother for example; at 52 she changed careers and had to learn a completely different trade, and she learned that by a job training program with a desire to learn and worked hard to get where she is now at age 55. She is now handling numerous company's digital marketing as well as specializing in videography for those firms. This is in addition to our two companies. So, the old saying of "You can't teach an old dog new tricks" is also proven wrong.
Another example is one of our Project Managers; a Retired United States Marine who decided to get his degree in Criminal Justice after serving our Country. Has he used that degree at all since being out of the Military? No. He saw the benefits of getting a career in the Construction industry and how quickly he could advance, so he jumped in with both feet and by doing so, he accelerated in the industry by learning hands-on and moved from laborer to foreman in less than three years and then from foreman to the superintendent in two more years! He is now a Project Manager making a six-figure salary.
INDUSTRIES THAT WILL NEVER GO AWAY
The Construction Industry, like the Automotive, Hospitality, and Logistics industries will never go away. Society will always need Plumbers, Electricians, Carpenters, Mechanics, Truck Drivers, and Hospitality experts. These are just a few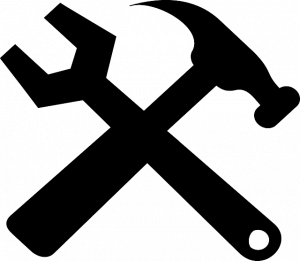 of the constant jobs available on the market.
But they also all require education and certification that can only be obtained by a trade school or on the job training.
SUCCESS
Success in a career is not what you learn at school, it is what you DO with the knowledge, the actions that you take WHILE learning. Hands-on experience, a desire to learn, working hard, and acclimating yourself are all that is needed to succeed in life today.
The downgrading of the skilled worker surrounds today's society, unfortunately. Granted, you won't make millions of dollars being a mechanic, construction worker, project manager, manufacturing worker, computer technician, machine operators, equipment operators, etc. But these are all needed jobs in society. All providing promising careers as well as the security of an industry that is constant.
Forbes wrote a great article of "10 High Paying Blue Collar Jobs", "Blue Collar" is labeled as Skilled Tradespeople. The people of one of the top industries that drive America's Economy.
The thought that; "If I get a college education, I will for sure get a good paying job when I graduate." Is proven false.
Education is what I took from my time at the California State University of Northridge, changing from a Business Major, to Marketing Major, to Kinesiology Major, then finally to a Graphic Design Major, which none is what I found myself doing. My thoughts at 22 years old were that I could always go into the family business of construction which I did part-time growing up, but I didn't want to pursue what my Father and Brother pursued. So I tried the careers that I studied for, but none were promising careers for me. Then I grew up and started to do my research about the Construction Industry, and this is what I found:
Top 3 Industries that drive the United States Economy:
Healthcare.

Technology.

Construction.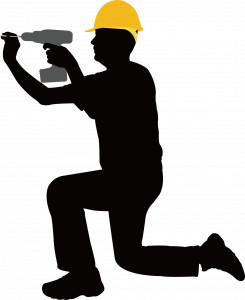 That is when I went full force in the construction industry. Starting from a laborer part-time during high school, returning to do labor work after college, working my way up to Foreman, then to Superintendent, then to Project Manager, then to Vice President of Construction and Sales all within just 15 years. Now in my 19th year overall in the Construction Industry, I am the President and CEO of two companies that both contribute to the construction industry as well as contribute to the Nation's Economy. One being a Commercial Contracting Business and the other a Manufacturing Business for the Construction Industry.
With that being said, let me close with this; It would behoove of you to choose something you are going to pursue as a career.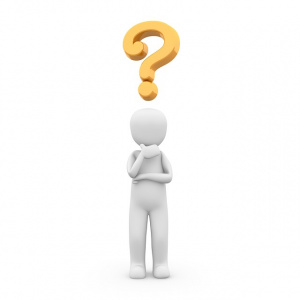 Ask yourself these questions:
What is the likelihood of me getting a job immediately in the field I studied after college?
Given my skill set or willingness to learn, what is the best career path for me that offers growth within a company?
Am I willing to learn a new trade?
Am I willing to put in the work?
If you answered yes to the last two questions, then you have the means to acquire a new skillset, so now take action by finding a job training course and get to work! There are a ton of companies looking for new skilled tradespeople to fill their demand.
Everyone contributes to society by whatever career path they pursue. Successful Careers don't have to involve a College education. Experience is what gets you a good career and becoming successful. Whether it be a trade school or getting hands-on training while working. There are thousands of unfilled jobs needing skilled workers to fill immediately!