EMPLOYMENT AFTER DEPLOYMENT
Who hires ex-soldiers? Well, that's a simple answer; Who wouldn't?!
What better place to recruit from than the military?
Veterans are a unique caliber of people because of the special training that they receive in our military. They don't just learn a trade, they learn; discipline, loyalty, Integrity, Honesty, Responsibility, Perseverance, and Reliability. The list goes on, and what business owner wouldn't want those traits to be in their employees?
VETERANS HAVE THE EXPERIENCE
The men and women that serve in our military take pride in having a mission and accomplishing that mission in the time frame they have been given and this quality of work ethic is what is needed in the construction industry.
They have the technical knowledge and incorporeal skills that they have received from the military which enables them to transition into the construction industry easily. 
There are numerous similarities between the military and the construction industry.
MILITARY AND CONSTRUCTION
Veterans see deadlines as more of a challenge, and they embrace them.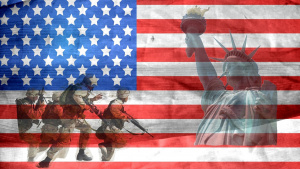 That is why we feel that with the proper training, they will succeed in the construction field more so than any other industry.
MANAGEMENT NEEDED
The Construction industry is in desperate need of leaders and what better person to lead than a veteran who already has the knowledge to form teams and achieve goals?
We are always looking for disciplined, reliable, hard-working, and trainable people who are looking to expand their reach and grow with a company.
American General Construction ( AGC )  understands the challenges that our veterans face transitioning back into civilian life and are here to help by offering an apprenticeship program in the construction industry.
We cover all the aspects of construction and will help you get into any construction field you might be interested in. AGC is rapidly growing and looking to fill almost every position from administrative to project management to carpentry, laborers and more.