Offsite construction has become the trend in the U.S. in the past few years and though it's been around for over a decade, the US is just now joining in the flow of things and perfecting it's ways.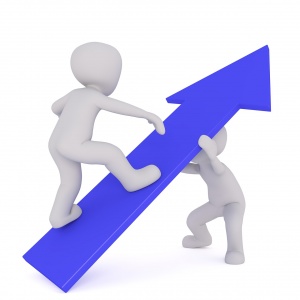 WHAT IS OFF SITE CONSTRUCTION?
This is where the construction of a building or structure is done in one location and then transferred and installed on the final location.
Structures that are constructed this way are also known as prefabricated. Construction giants are creating dedicated departments and personnel to handle such projects by subbing out to companies like AGC.
This method of construction is gaining traction and becoming a well-defined segment of the construction industry like it is in many parts of Europe and Asia. So that is why we need to stay ahead of the game or should I say; get IN the game since the US is now actually 'catching up' in this sector.
Let's take a look at why is has become the top leading way of construction:

1) The main benefit is reduced costs. Construction is done with less workers which keeps wage costs low.

2) Efficiency is another benefit. With prefabrication, the same processes and procedures are repeated every time so the end result is predictable. This increases efficiency in terms of the final look and function of the structure and completion time. Also, unforeseen circumstances like bad weather do not affect work because it is being done offsite in a factory.

3) Safety is another benefit. When construction is being done offsite on factory, accidents such as workers falling from high buildings or being hurt when using machines on unstable, unfinished buildings are eliminated. Reduced visibility because of bad weather is also not an issue.

4) There is also the factor of sustainability because offsite construction requires the use of less heavy machinery and less energy. Wastage is also eliminated because it is possible to calculate required materials more accurately compared to buying materials for the construction of an entire building.

5) Less training is another benefit because each worker only needs to know how to perform a specific task unlike onsite work where workers are required to know how to do different tasks in the different stages of construction. 

6) Lastly, there is no disruption to the client from the noise and air pollution that comes with onsite construction. Clients can get on with things as usual while they wait for the finished, prefabricated structure to be installed and transported.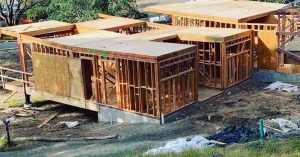 More and more offsite construction
According to the National Institute of Building Sciences, 93% of constructors who participated in survey confirmed that they had opted for offsite production in 2014. This number has continued to rise as more and more clients and contractors opt for it for its different benefits.
Isn't it time for you and your company to jump in the flow?
Call AGC where our design build team can show you where to maximize your growth with offsite Construction!