THE RISE OF CONSTRUCTION COSTS
Construction costs are shooting up in US because of a combination of expensive materials, rising labor costs, and new tariffs.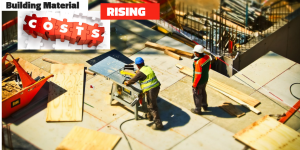 Here are three reasons we have found that happens when the combination of expensive materials and labor meets with the extensive imposed tariffs. All Three elements work together to add to the costs of your project.

1. Expensive Materials
The trade war in the US is just one problem with building costs. Materials are getting much more expensive every year, and the most acceptable materials on the market are always going to be more expensive than the old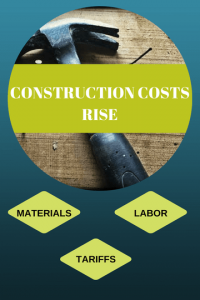 materials that they replaced. You cannot build any structure at all without encountering construction costs that have increased such as: pipes, timber, siding, steel and even fabric buildings. Gypsum is at its high and expected to still have a 7% cost rise. Crude Oil is another commodity that has increased immensely by 12%!
2. Expensive Labor
Labor costs are rising as it simply takes more people to get the job done and there is a lack of skilled labor. You need to have a foreman on the job that is qualified to pre-inspect and to handle problems that occur daily with the labor force as well as other job-site problems. The construction cost of an experienced foreman can rack up your payroll.
3. New Tariffs
In the last two years, prices have increased due to the new tariffs on materials that are imported such as: steel and aluminum. But there has been also a rise in timber by 13.2%, which has and will hurt the construction company's jobs that are already in production and for future bids. Diesel fuel is another commodity that has gone up considerably, which most construction sites use for their generators.
All these elements combined hurt the construction fields and the rise is predicted to continue increasing which will definitely slow construction.
The best thing you can do for your company is to stay informed on whats going on in your industry and bid accordingly. Always take the initiative to improve your company's value and effectiveness.